It's Time For Retirement Plan Sponsors To Take Control Or Not
May 26, 2015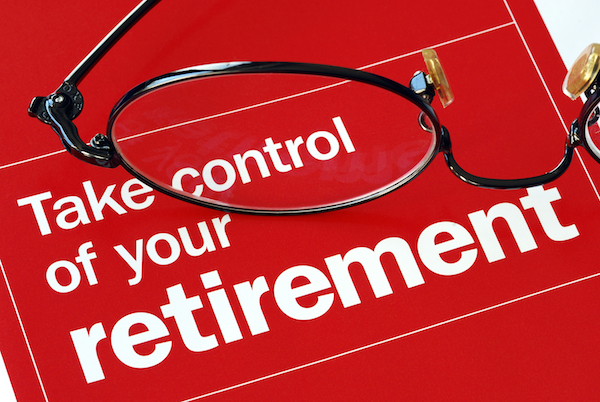 Most Americans think that people who work in the retirement and investment services industry are extremely smart and component. And many of these workers are smart and competent, but not all of them. Every industry and profession has its not so smart and not so competent bunch. However, somehow just like doctors and lawyers, retirement and investment services workers enjoy an automatic elevated status in comparison to other professionals. Now there is nothing wrong with showing respect for a person's knowledge and skill level and the effort it took to obtain it, but should this come automatically?


No, it should not and here's why.
When you place a person or profession in an elevated position, you are unlikely to question what they do, why, and how it will impact you. But even worse is that the person in that position is not likely to feel any obligation to share the information with you in the first place. See, they already know you are in awe of them and their credentials. They also know they intimidate other people. So much so that you'll pretty much agree to do whatever they suggest.


Don't agree?
Then explain to me why most
employers did not know what retirement plan fees they paid
or that they paid them at all. Or explain to me why some employers don't know that they are the plan sponsor and fiduciary of their retirement plan and are ultimately responsible for their plan's compliance. Or better yet, explain to me how the retirement and investment services industry got so big so fast by offering routine services with very little risk to their bottom line.


Still not persuaded?
Check out the minutes of any workplace retirement plan committee to see what if any questions they are asking their retirement plan representatives. And if the retirement plan reps participate in these meetings, you can bet that there is a lot of nodding in agreement going on. I know. I participated in these meetings and they go a lot like this:

After a brief introduction by the employer, in an effort to appear like they are in charge, it's the retirement rep's show. The rep quickly goes over all the things she wants to impart, all the while using as much industry jargon as possible. Then there's the polite, but dismissive, "any questions?" There may be a comment or two and someone may ask a question about their personal situation, but rarely will any one question the rep's presentation (except to confirm what was stated and nod in agreement a second time).

It really isn't a mystery why this happens. Workplace retirement plan administrators don't know much more about retirement plans and investments than the average person. Most of their "knowledge" comes from what their retirement plan reps have taught them over the years, at least the little that made sense or they were able to retain. Their job is to enroll people in the plan, collect money and send it to the plan record keeper. And the retirement plan rep wants to make sure they do this really well because the more contributions in the plan the larger the take by the rep and her company. When all is said and done, the employer (plan sponsor) defers to the retirement and investment services rep and hope she will do right by their plan.

But what if they have a rep that plays don't ask, don't tell with the plan? It happens.
For example
: Usually because of a plan's size it becomes eligible to switch from higher cost retail shares to lower cost institutional shares but the employer, plan sponsor, didn't ask if they reached this threshold and the retirement rep never told them this option was available.
Next thing you know plan participants (current or former employee) are suing the employer because they are paying more than they should in fees
.

So, short of getting out of the retirement plan sponsorship business what is the one thing employers can do to bring more balance to the sponsor-service provider relationship? They can start asking retirement and investment plan service providers questions and demanding answers they can understand. Like,
"is there anything we should be doing to keep plan fees and other costs down?"
"What fees are we paying and are they listed in the current plan document or service contract?"
They should ask these questions often and preferably get the answer in writing.


Conclusion


Retirement plan administration is getting more complicated for employers. Federal regulators and the courts continual to signal that employers have a high-level duty to administer theses plans in the best interest of plan participants. Assuming or hoping a third party administrator is helping to meet these high standards because they are so smart won't keep employers out of court. Employers need to stop treating their retirement and investment plan service providers like deities and more like professional contractors hired to do a job.