Can The Latest Financial Services Industry Trend Improve Worker Retirement Savings?
March 10, 2015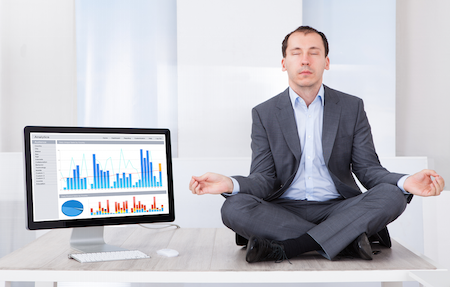 Some of the hottest news around these days involves the financial and retirement advisory services industry. First there was the Great Recession of 2008 highlighting the vulnerability of the most popular ways of saving for retirement—employer-sponsored 401(k) style plans and Individual Retirement Accounts (IRAs). Second, the gazillion published articles about the dismal level of retirement savings among Americans. Third, came the
solutions
to address a system that is somewhat exclusive, expensive, and difficult to navigate. These solutions include:

legislation to expand plan access,

legal and regulatory challenges to high plan fees and self-serving advisor behavior, and

technological innovation to make investing easier and more affordable
I welcome the continued legislative and legal battles in financial and retirement advisory services; especially if they result in more worker-friendly outcomes. But this latest trend of competitive online financial advisory services as a way to give individuals more low-cost saving options is a lot more exciting to me than the legislative and legal disputes over access and costs.


What Is An Online Financial Advisor?


If you are not into tech and don't read any financial news, you probably never heard of online financial advisors or robo-advisors. They have been around for years but about eight years ago the concept started to really take off when new tech savvy start-ups updated their look and their services. The simplest way to describe these entities is to say that they are companies using computer portals to deliver financial advice and investment services.


How Do Online Financial Advisory Services Work?


The online financial advisor entity is a registered investment advisor (RIA) with the Security and Exchange Commission (SEC). They are also considered plan fiduciaries and must put the interest of clients ahead of their own. These online portals use sophisticated mathematical algorithms to help participants choose an investment portfolio and rebalance it. They are easy to set-up. Clients fill out an online profile that includes questions about risk tolerance, goals and how long they have to meet their goals (time horizon). It literally takes minutes to create a profile. The services use their custom algorithms to design a portfolio for the user. The service then invests the users' contributions in a line up of mostly ETF and other low-fee index tracking funds.

Different online financial advisors offer different services at different price points based on the users' balance. For example, some online advisory services allow you to connect to other investment accounts and provide you with an analysis of your entire portfolio.

A few reasons online advisory services (aka robo advisors) are so exciting:

they involve technology and most have smartphone and tablet apps

they are universally accessible (to anyone with internet access)

they are easy to set-up (and forget!)

they do not require employer sponsorship

they do not require any investing knowledge

they allow users to have multiple, smaller accounts
In sum, online financial advisor services provide an answer to the number one question individuals have about savings plans, (Where should I invest my money?)

Another great thing about online advisory services is that today there are a lot of services to choose from. Here are just a few (in alphabetical order):

Betterment

Bloom

Charles Schwab Intelligent Portfolios

Future Advisor

Honest Dollar

Jemstep

Motif Investing

Motley Fool Wealth Management

Personal Capital

Vanguard (Personal Advisor Services (VPAS)

WealthFront

WiseBanyan
How Will Online Financial Advisory Services Affect Workplace Retirement Plans?


A few established online financial advisors are looking to extend their services to the institutional market, including working with large retirement plan service providers like Fidelity Investments and their clients. They are also forming alliances with flesh and blood financial advisors, offering them access to their online portals to evaluate a client's portfolio. It is only a matter of time before these services reach workplace retirement plans.


Conclusion


Employers and their third party retirement plan advisors wasted a lot of time and money trying to turn workers into investment pros. For years, they kept insisting that workers had to take responsibility for learning complex investment jargon and concepts and make complicated and potentially costly asset allocation decisions. This approach benefitted no one. Online financial advisory services that perform this task for workers may be the answer to the asset allocation and rebalancing help that workers always wanted.

As these services continue to make their way into mainstream news outlets, employers should expect their workers to inquire about this trend. In addition, smaller firms that do not offer a retirement plan may want to consider aligning with or recommending an online financial advisor service to its employees. Lastly, state governments looking to increase access to retirement plans may also want to consider a online financial advisor platform.