July 22, 2014,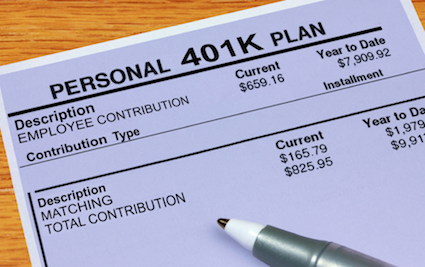 I remember when I first discovered the
FreeERISA.com
website many years ago through a routine search engine search. I was unclear about the data requirements for one section of the form and wanted to know how other employers filled out this section. I quickly saw that I could use the form for much more than that. I could see the types of benefit plans our competitors offered, for how long, and how many employees participated in the plans. There was even more data to glean from the Form 5500 for retirement plans.


Retirement Plan Comparison Tools


What I did not foresee is the use of this free Form 5500 data to create sophisticated algorithms that compare and rank retirement plans. For example,
BrightScope.com
is a website that among other things rates retirement plans by analyzing several hundred factors such as fund and administrative fees, eligibility and vesting periods and company match or contribution. And today I read an article on
Bloomberg.com
about the 401(k) rankings of the largest public companies in the U.S. Companies like Philip Morris International, Visa, McDonald's, Facebook, Whole Foods, Home Depot. It may surprise you to learn which companies rank at the top and bottom of this list. But as the article points out: these are large public companies and employees may receive company stock in lieu of a generous 401(k) match.


Need For a Guaranteed Retirement Plan Match or Contribution


But all of this brings me to one point. Employers need to make some monetary contribution towards their employees' retirement savings. It is not enough to provide the convenience of saving through payroll deduction. If all employers have to offer is assuming the administrative task of providing a retirement plan, we can all just contribute more into Social Security.
Continue Reading...