Who Knows You Baby! Benefits Pros Need More Face Time
March 21, 2014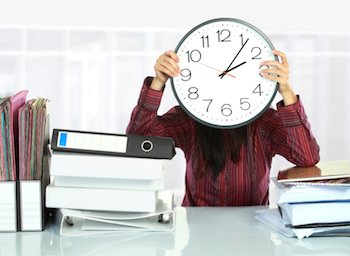 Benefits professionals can sometimes feel like the stepchildren of the HR department. Often losing the spotlight to their more "outgoing" colleagues. You know, the recruiters, trainers, and employee relations folks. While we work behind the scenes ensuring our benefit plans comply with tax laws and other regulations, the other HR staff are chatting it up all day. We poke out our heads once a year to host the annual open enrollment; they host monthly supervisor training. Are they nicer than us? Do employees like them more than us? Are they more needed than us? No. Not really.

There are many reasons why benefits professionals are often anonymous at work. Sometimes their anonymity is self-imposed, but sometimes upper management shoves them in this direction.


3 Reasons for Self-Imposed Anonymity
More comfortable dealing with technical issues than people. (Most pros I know enjoy the technical and people aspects of the job)

Fear of being bombarded with questions. (Oddly, some benefits pros think that employees should just read the benefits materials and understand them as they do)

Think their job is to wait for someone to ask them a question. (It's not entirely their fault as new-career pros are never encouraged or taught to offer help in advance of a problem)
3 Reasons "Others" Keep Benefits in the Back Room
HR department leaders may have a preconceived notion about the personality of benefits pros and, therefore, consciously or unconsciously limit their interaction with employees

HR department leaders may have a limited understanding of benefits and prefer not to have too many discussions about them less they be found out

HR department leaders simply find benefits boring and assume that all other employees do too
It's Time to Show Them What You Got


Benefits pros who focus most of their time on the behind the scenes stuff, are hurting their career. Ever hear of out of sight, out of mind? It is especially true in HR departments where the HR Secretary may rank higher than those,
not as nice as the rest of us
, benefits people.

So knowing you are not one of the cool kids in the department, what's a benefits pro to do to get some attention? The most important thing is to carve out time in your day or week specifically for employee interaction. Also make sure that everyone in HR knows what you are doing and when.

Call new hires to make sure they received their health plan and prescription (Rx) ID cards, summaries of coverage, and summary plan descriptions

Offer assistance enrolling in the mail order Rx program

Offer assistance finding a doctor or dentist

Send out email alerts reminding plan participants to get an annual physical, eye exam, or dental cleaning

Create a benefits newsletter

Create a benefits Facebook page

Remind employees of available health care price transparency tools so that they can shop around for care (especially if your offer a Health Savings Account (HSA))

Remind employees to increase their retirement plan contributions

Do really interesting things that people enjoy and look forward to like mini benefits fairs throughout the year (These do not have to be extravagant—you can invite your health plan services manager to one fair with the rest of the benefits staff to answer general employee questions)

You get the idea…

And, its not just about you, surveys show that employees want to speak more often about benefits too.

How do you get the word out about your employee benefits program?