When "Should" You Get Your CEBS Certification?
March 10, 2014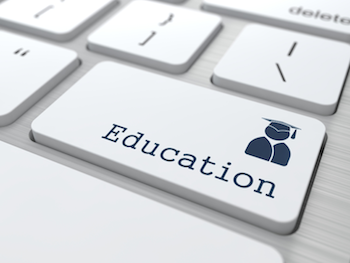 CEBS stands for Certified Employee Benefits Specialist. It is a prestigious designation, partly because of its association with The Wharton School of the University of Pennsylvania. Adding to its distinguished status is the difficulty in obtaining it. To get the certification you have to pass eight (8) exams covering a variety of topics, including employee benefits, compensation, finance and economics.


According to the CEBS website just over 13,000 people obtained the CEBS certification in its nearly 40 years of existence. That's not much. Which got me thinking recently,
why did I invest the time and money getting the CEBS certification
? Should I have put the nearly $5,000 I spent in my IRA? For me the answer to that question is "yes". And for employee benefits professionals like me l would suggest they save their time and money.


Why I Say
"
No
"
to CEBS


The problem with the CEBS certification is the usage of the words "employee benefits". A better name would be the
Certified Financial and Insurance Benefits Specialist or CFIBS
. I know more insurance brokers and financial managers who have the CEBS designation than Human Resources professionals. The name leads you to believe that the program covers concepts of the day-to-day administration of a workplace employee benefits office. It does not. It covers a bit of that, but mostly it covers complex financial concepts that the average employee benefits pro never deals with.

Yes, employee benefits professionals need to have sharp financial skills to be at the top of their game. But they would be better off reading financial and insurance publications, participating in financial markets as an investor, and following related regulations and/or legislation.

I remember very little from my CEBS studies, except for how stressful and difficult each exam was. I am proud to say that I passed each exam the first time. I felt like I deserved a medal for surviving CEBS because at times I didn't think I would. But that does not mean I would recommend it to other employee benefits professionals working in HR departments. I don't.

Bottom line, having the CEBS designation may get you the interview but it doesn't necessarily make you the most skilled employee benefits professional. And not being able to pass a CEBS exam doesn't mean you aren't a top-notch benefits pro.