Top Health Insurers Are Changing The Way They Do Business And Employers Should Too
August 26, 2014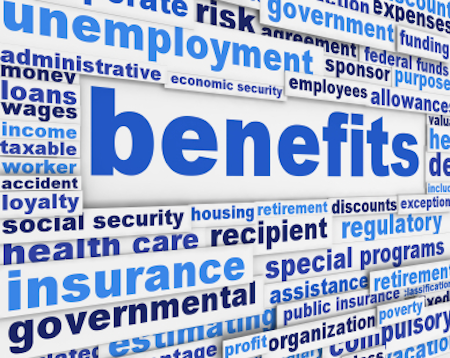 Health insurance companies are fresh out of ideas on how to save employers money. But saving employers money was never their primary purpose anyway. Their primary purpose is to maximize their own profits. So after teaching employers all of their best cost-shifting tricks over the last few decades, they are exploring other revenue-generating options.

What
'
s Going on With the Big Health Insurance Companies?


The rollout of Obamacare provided large health insurers with a glimpse of their future. This future includes greater competition and less bargaining power with providers. There are several telltale signs of these changes, but here are four that get my attention.

They

no longer have the benefit of price secrecy as their competitors can now see how they price their products on federal and state exchanges

They

are struggling to maintain their networks and bargaining position with medical providers and hospitals as these entities consolidate

They

let private employee benefit consulting firms like Aon Hewitt, Towers Watson and Mercer take the lead in the private exchanges movement. I am not convinced their hearts are in it and believe the only reason they are creating their own exchanges is because their competitors are, and

They

are looking more like IT companies than health insurers...
Now I know that health insurers need to rely on robust and sophisticated technology to perform everyday functions. And it is no surprise to anyone that they use technology to gain a competitive edge. It is also no surprise that they are using their IT know-how and storage capacity to create new lines of business. But they are also sitting on another IT cash cow and this is mostly thanks to their employer clients. That cash cow is googobs of data.

Large health insurers collect and store data on doctors, hospitals and individuals. This data is valuable. Think about it. They have healthcare cost, payment and some performance data from every major market in the country. And depending on the agreements they have in the medical community they can market and sell this data to anyone.


What Does This Mean For Employee Benefit Departments?


Top health insurers need the dollars they get from their employer clients. They will continue to do whatever they can to hold onto these accounts. However, they know that as more and more individuals use public and private exchanges, the pricing of their products will become more competitive. They will start to look at other ways to bring in revenue but they will not abandon employers.

Employee benefit professionals and their CEOs need to take advantage of this unique opportunity before it disappears. Benefit pros should consider working with new, smaller insurers that can compete on price, product and service. They should also prepare a RFP (request for proposal) to explore their options. In other words, instead of accepting whatever increases their big insurer partners presented in the past, they need to negotiate the deal of a lifetime.


Conclusion


Employment-based health insurance is changing and employers and insurers are feeling its effects. Insurers are responding rapidly to these changes by turning challenges into new revenue streams, mostly with the data they collect. Employers are in a great position to take advantage of these changes also. As new and smaller insurers challenge the bigger insurers for market share, employers can reap the rewards.