March 24, 2015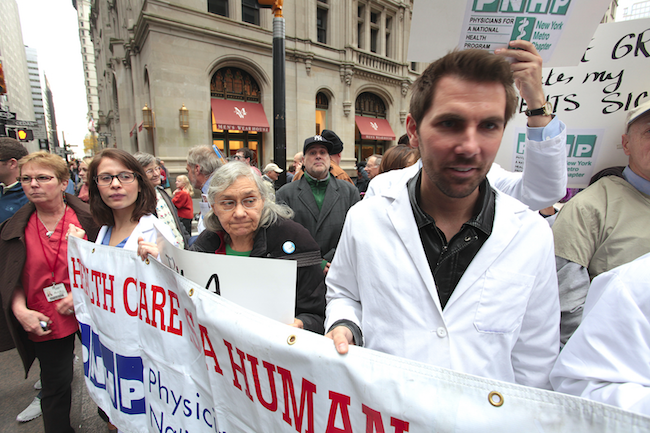 Yesterday one of the kindest individuals I know made some horrible comments implying Obamacare favors the "lazy" at the expense of the motivated. He does not think it fair that the rest of us should pay for health insurance for these "lazy" individuals. As if not being able to afford the high cost of health insurance means you are lazy.

Unfortunately, this is the typical argument of the uninformed or those with a vested interest in maintaining the status quo. He was a member of the former group (but currently informed and reformed). But it is the latter group who was clearly shaping his opinions about who is "entitled" to healthcare in America. Even though these individuals have been wrong about nearly everything they said would happen under Obamacare, they continue to repeat their distortions. Obamacare has not:

Caused employers to lay-off millions of workers

Increased the costs of health insurance above previous trend levels

Created death panels, etc.
Facts mean nothing to these angry opponents of Obamacare. Instead of railing against over priced medical care or wealthy doctors and health insurers, they direct their anger at the poor. But maybe I'm giving these folks too much of my time. Only a change of heart can change their opinion about Obamacare, because factual information sure isn't working. So let's just leave these curmudgeons to their indifferent beliefs. They have little to no power to change the direction of Obamacare.

I'll save my disdain for the uncaring and self-interested politicians and their ilk that do have the power to make changes to Obamacare—like the newly announced candidate for President of the United States, Ted Cruz. It wasn't until yesterday when I read "the comments" and learned of Cruz's announcement that I started to think about what American health care would look like under a Cruz White House. Until then the only thing I knew about Cruz's stance on health care is that no one in the world wants to repeal "every word" of Obamacare more than this guy. (Well, maybe a few conservative intellectuals who would rather set themselves on fire than live in a world where a law enacted by President Obama defines the nation for years to come… But I digress.)
Continue Reading...