November 25, 2015
According to the headlines in the mainstream media and health news sites pharmaceutical companies are in the hot seat.

It seems everyone is concerned about high prescription drug costs. But right now I'm more concerned about high prescription drug prescribing and usage. Why? It's personal. While a doctor has never, thankfully, prescribed me drugs, someone very special to me has 14 active prescriptions. She's just under 50 and has some health issues, but she's hardly in need of 14 different drugs to treat them. She admits to regularly taking nine (9) of the 14 prescriptions because five (5) of them made her feel ill.

However, recently, she had a serious medical episode that resulted in a trip to the emergency room and a hospital stay. The emergency room doctor told her that the episode was related to the many prescriptions she was taking--three different ones for cholesterol alone. The worst part is that all of the doctors she sees regularly and have prescribed her medication are aware of all of the other medications she takes. Not one of them ever expressed a concern or advised her that taking so many prescriptions could have serious complications and side effects.
Continue Reading...
December 23, 2014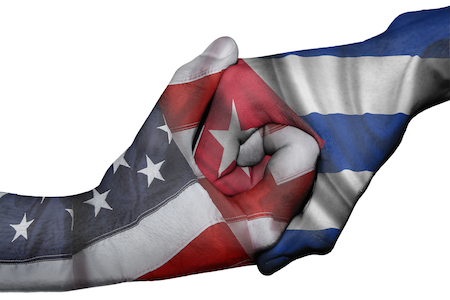 Last week President Obama announced to the world that America is reestablishing diplomatic relations with Cuba. But there is more to this White House policy on Cuba than diplomacy. You can view the entire Cuban policy Fact Sheet on the
whitehouse.gov website
. What's not explicitly included on this list is the impact of this new U.S.-Cuba relationship on the American healthcare system.


New Policy, New Opportunities


Many U.S. healthcare industry leaders are already familiar with the state of Cuban healthcare. They know that it is a standout in a country that is underdeveloped in most major industrial areas. They also know that opening up Cuba's healthcare industry to America will change the way they do business.

American employers, on the other hand, may not be as familiar with the opportunities an open Cuban healthcare system may offer. However, now is the time for these employers and their HR departments to explore their options. There is a lot of potential for employers to greatly reduce their healthcare expenses by using Cuban healthcare resources. And there are at least three ways employers can achieve these savings.

Create Their Own Medical Tourism Program With Cuba

Contract Directly With Cuban Doctors and Dentists

Purchase Prescription Drugs Directly From Cuba
Why This Is Achievable
Continue Reading...