May 13, 2014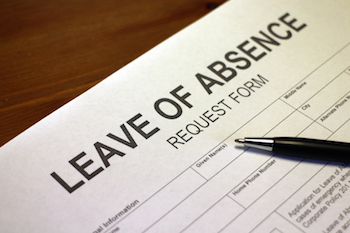 At some point in our work lives many of us will need to take an extended medical or personal leave of absence. Medical leaves of absence include taking time off to give birth and to receive treatment for or recover from an illness or injury. Personal leave may entail taking time off to care for or support a family member who is ill or injured.

There are federal and state laws and employer policies and programs that allow employees to take time off from work for these types of absences. Benefits professionals must be aware of these laws to administer their leave programs properly. In addition, they need to stay apprised of related case law decisions to understand how the courts interpret them. And, of course, benefits pros need to communicate these laws, policies and programs to employees and supervisors in putting them to use.


Top Challenges of Leave Management


All of this sounds pretty straightforward but it is not. In fact, leave administration was always my least favorite function to perform for several reasons.

The laws are complex, interconnected and overlapping. For example, an employee may have a leave situation that involves the Family and Medical Leave Act (FMLA), Americans With Disabilities Act (ADA) and Workers' Compensation (WC)

or

FMLA, ADA and a short- or long-term disability policy
Continue Reading...