January 31, 2014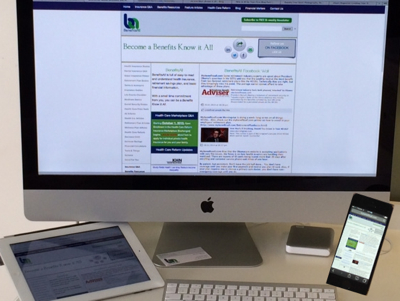 Who I Am

My name is Denise. I am an Employee Benefits professional and website creator. I have almost 20 years of experience administering and writing about health insurance and retirement savings plans in all types of organizations. I have a Bachelors and Masters degree from Penn State University and I earned my Certified Employee Benefits Specialist (CEBS) designation in 2006. I enjoy reading, writing, learning, traveling, and watching professional tennis.

Why I Created This Blog

For a long time I played a role in making it difficult for employees to understand their employee benefits. How did I do this? Like most new Benefits professionals, I used compliance documents like the summary plan description as communication tools. Assuming everyone understood these documents as I did. They did not. It was like I was writing and talking to myself. Loving the sound of my own voice. Complaining about employees being too lazy or unwilling to read and comprehend the information that was available to them.

Fortunately, I have a love of learning, improving and teaching. I always loved sharing my knowledge with my assistants and I never held back when answering their questions. I wanted them to know everything I knew. I also wanted the same for the employees I served.

So I made another attempt to become a better communicator and educator.

Continue Reading...