November 18, 2014,
There are primarily four very influential groups that decide what health insurance plans workers can access and the price of those plans. These groups include employers, policymakers, insurance companies, and medical care professionals and administrators. Unfortunately, these groups are doing very little to control healthcare costs.

Employers do not use their buying power and size to demand lower health plan premiums. Policymakers do not support regulations to control medical care prices. Health insurance companies do not work with regulators and health care professionals to improve administrative efficiencies. And medical care professionals and administrators ignore the impact of high medical care prices on consumers.

So with still no say on health plan design and price, workers now have primary responsibility for dealing with high healthcare costs. And they have no choice but to use the few tools available to them—wellness programs and price transparency tools. Wellness programs aren't turning out to be the cost savers that everyone wanted them to be, but price transparency tools could. But first the focus needs to change from the limitation of transparency tools to making them more robust.
Continue Reading...
August 19, 2014,
Employee benefit innovation works like a game of follow the leader. This is how it typically goes... In an effort to save money, benefit pros at large employers work closely with brokers and insurers to make changes to their employee benefit plans. Sometimes these changes develop into new products. Insurers market these product innovations to medium to small size companies and soon everyone is using the same products.

For example, about a decade ago large employers implemented workplace wellness programs in an effort to constrain healthcare cost. Eventually insurers and their wellness vendor partners developed their own wellness program products. Today
"
wellness benefits
"
are a standard part of health plans.


A New Day for Employee Benefit Innovation


As companies continue to shift healthcare cost increases to employees, there will come a time when employees say we can
'
t handle another increase. Employees will demand other options and top benefit pros will deliver. One option that may be an even better cost saver than wellness programs or consumer driven health plans is a price transparency program
.

Now, there are several price transparency tools out there; I have written about them before and have
several listed on my website
. But I do not know of one comprehensive workplace-based price transparency program. Maybe there are a few but I am not aware of them. But if I am right about this being a new concept in workplace healthcare cost control, let me provide a few reasons why they are more effective than workplace wellness programs
.


They do not involve significant behavioral changes
They get right to the root of the problem--the price of care
They do not discriminate and are not controversial
Continue Reading...
July 29, 2014,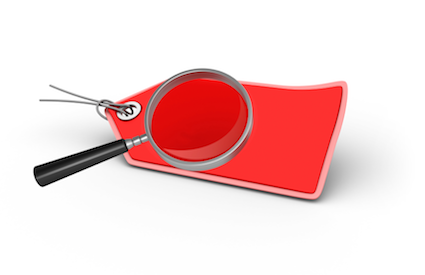 The most difficult thing for employees to understand about their health insurance is how much they have to pay when they go to the doctor's office. The Summary of Coverage outlines what the deductible, coinsurance and copay amounts are for most services. It indicates that out-of-pocket costs are less if received from an in-network medical professional. It states the maximum amount participants pay out-of-pocket in a plan year.

However, it does not inform employees about the many situations that can arise that increase their out-of-pocket costs. For example, doctors who require an office visit and copay to renew a prescription. Or that even though Dr. X and Dr. Y are both in-network, Dr. X charges more for his service which means greater out-of-pocket costs for patients. It also does not remind employees to use health care price transparency tools before receiving care, but employee benefit pros can.


Health Care Price Transparency Tools


Nearly everyone agrees that consumers cannot take control of their health care buying decisions without basic price data. So insurers, non-profits, and private organizations are creating and enhancing health care price transparency tools to help consumers access this data. In fact, before the recent release of Medicare price data, all major U.S. healthcare insurers provided a price transparency tool to its members. And just last week UnitedHealthcare announced it was making its free health care price app, Health4Me, available to the public. The app contains average local prices of hundreds of medical services.

Continue Reading...