May 27, 2014,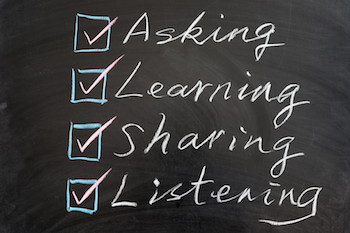 As an employee benefit pro you should get use to answering a lot of questions. Everyday your knowledge of your organization's benefits program as well as health, life, and disability insurance and retirement plans in general is tested. Your ability to answer questions correctly and quickly will determine your reputation with employees and management.


The Difference Between Employee and Employer Questions


In general, employee questions are more "me-centric and top management questions are more global or "we-centric." An employee may ask if the plan covers a particular medical service. Top management may ask about the cost to cover a specific benefit.

But one question that comes up from time to time by both groups is the, "have you heard about…" question. Sometimes this question is accompanied by a copy of a newspaper or magazine article or a link to a website. At other times, there is no particular reference, just a question. And the more you can answer "yes" to the "have you heard about" questions, the better your credibility and vice versa.

Continue Reading...