Can The Apple Watch Replace Traditional Wellness Programs?
May 19, 2015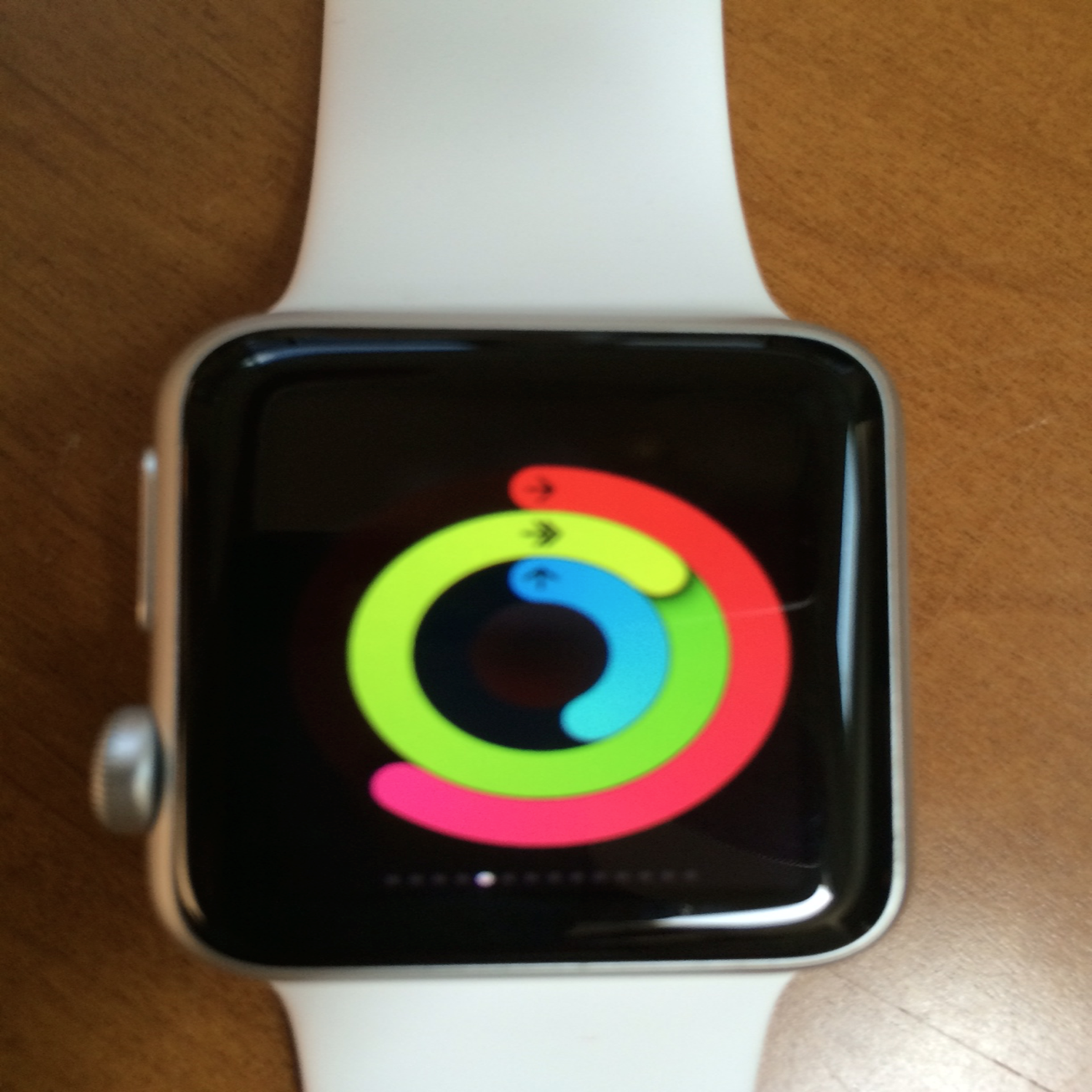 Jeb Bush's
remarks about how the Apple Watch
can transform the American healthcare system didn't go over really well with people who already dislike him and his family. Granted he is not the most articulate guy and we know he's a poor listener, but I'm not sure he meant to say what a lot of people are accusing him of saying. People accused him of saying that the Apple Watch could replace Obamacare or basic medical care.

And while I will never be caught defending a Bush (I have yet to resolve the trauma I experienced when Dubya first became President), I think Jebya was just looking for an opportunity to let everyone know how much he loves his Watch and how it's changing his health habits. And I get it. I got my Apple Watch (Sport) on April 29th and the fitness tracking apps have changed my life. I love getting the reminders to stand and the awards for meeting my fitness goals. Even when I don't receive a reminder, I check to make sure I am on track to meet my daily exercise, calorie and standing goals. If it is getting a little late in the day and I haven't met my goals, I'll clean my bathroom. I leave items I need on the top floor of my house so that I can get them one at a time. I make my dog walk a little longer than she probably wants. I won't go to bed until I meet all of my fitness goals for the day and I refuse to change my goals to make them easier to reach.

As a result, I feel lighter and stronger and motivated to keep using the Activity and Workout apps on my Apple Watch. I look forward to even more apps of this type. I love my Apple Watch!

But if you know anything about my background as an employee benefits professional who helped enroll hundreds of people in health insurance plans, you know I would never suggest that anyone stop paying their health insurance premiums and use the money to buy an Apple Watch. The Apple Watch and other fitness trackers are a great supplement to health insurance, not a replacement of it. But Jebya's jumbled remarks did make me think of something the Apple Watch could replace, and that's a traditional workplace wellness program
.


Apple Watch Vs. Traditional Workplace Wellness Programs
I was once a champion of workplace wellness plans but I long stopped supporting the typical program of screenings, freebies, discounts and punishments. You see I tried to implement workplace wellness programs long before they were cool, and I failed. The already healthy-minded loved these programs but they represented a very small minority of workers and they were already engaging in healthy behaviors. Now you may be tempted to say the Apple Watch fitness apps will also only appeal to the already motivated, but I don't agree. The Watch is different.


But there are issues with replacing a traditional wellness program with an Apple Watch, including: 1) lack of diet, nutrition and stress reduction apps, and 2) Costs

Diet and Nutrition Apps Needed
For now the Apple Watch health apps focus mostly on activity and exercise. However, with Apple HealthKit there is the potential to use apps by varying developers that track nutrition, diet, vitals, sleep and body measurements. These apps require a lot of upfront data entry. Employers can assist workers in obtaining this information by offering workplace screenings, encouraging and reminding workers to get routine physicals, and providing workers with one paid day (e.g., birthday) per year to get it all done.

In addition to HealthKit, Apple has a partnership with IBM that links Apple product health data with IBM analytics. Data is provided voluntarily, not automatically. There is the potential for these linked systems to alert an individual's doctor when, for example, an app that tracks vitals sends a warning to an Apple Watch user.


Costs - Apple Watch vs. Traditional Wellness Program


Traditional workplace wellness programs don't change much from year to year and their costs are predictable. Besides, it's up to the employer to decide how much or little to spend on these programs. Employers can decide to keep the wellness budget the same for years or they could decrease it in lean years or increase it in more robust years. Larger companies with wellness programs appear to be increasing their budgets.

According to a
Fidelity Investments and National Business Group on Health (NBGH)
survey on spending on corporate wellness incentives, employers planned to spend about $600 per employee on wellness incentives in 2014. The least expensive Apple Watch is $349. However, to use the Watch you need an iPhone (version 5 or higher), which you can purchase used or new or as part of a phone plan installment program for less than $300 dollars. So for about the same amount employers spend in one year on traditional wellness programs that don't work, they can provide personal technology that has enormous potential to improve individual health.


Conclusion


The Apple Watch is not a substitute for medical care, but it can be a substitute for stagnant workplace wellness programs. This first generation Watch with its health and fitness apps is a health and wellness game changer. Unlike other health improvement efforts designed for the health conscious and motivated, this technology is for everyone. This technology is personal and with you all the time. It's hard to ignore the alerts and warnings telling you to move or reminding you how close you are to meeting your daily goals. It's also private, which is an important feature for those most in need of making healthy lifestyle changes but are afraid of having their health information used against them.

The Apple Watch does have its limitations. When it comes to the
more important diet and nutrition side of the healthy lifestyle equation
, the apps could be better. But these issues are being addressed. We can expect a lot more of these apps in the near future thanks to Apple HealthKit. Another problem with the Watch is the price tag. It's flat out unaffordable for most people. But if employers are serious about helping workers improve their health, a one-time investment of less than $700 is a pretty good deal.